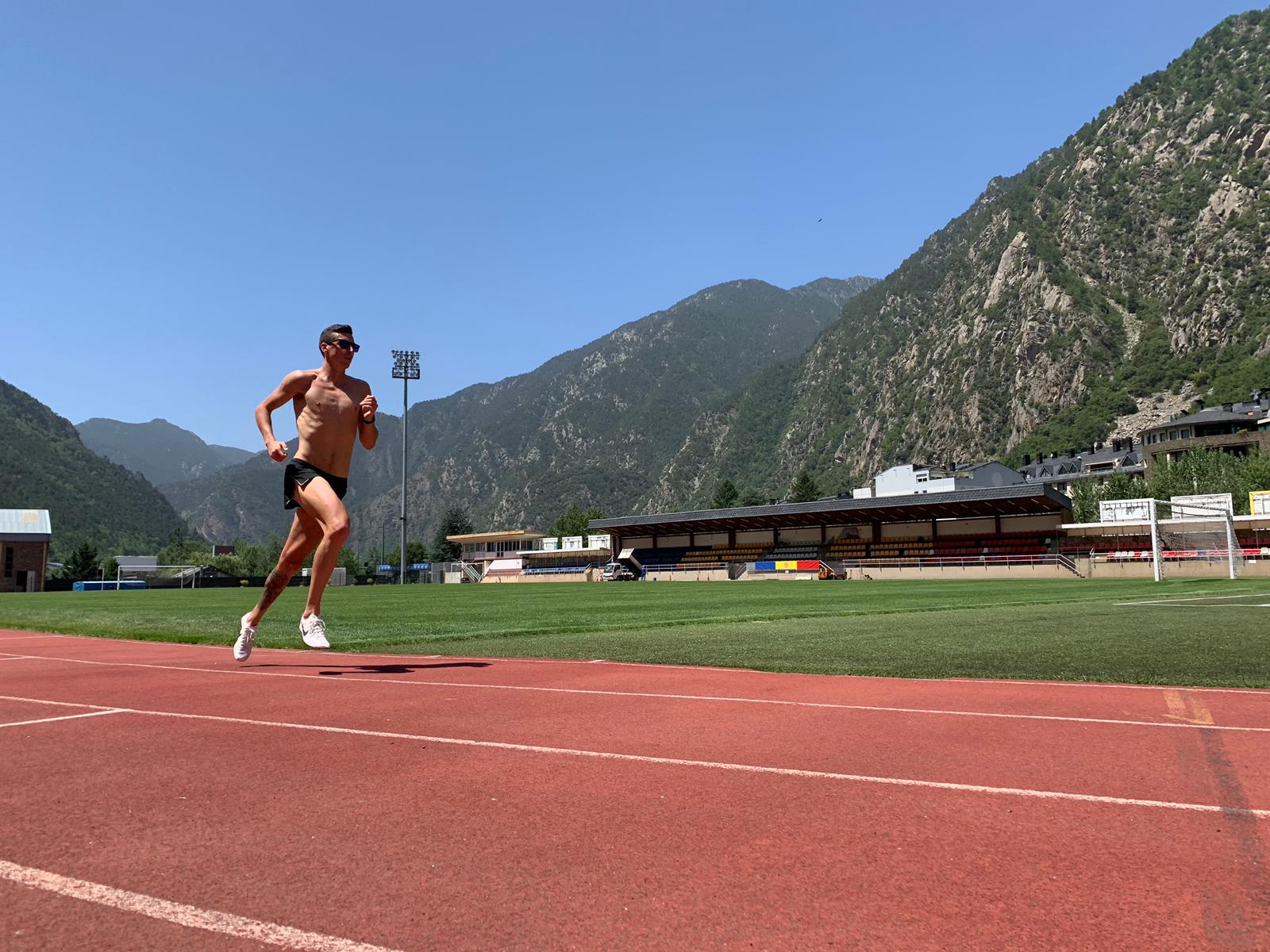 03 Jul

Font Romeu – Week 3 Training – "In My Feelings"

We're into week three of the altitude camp and things are looking good. I must admit there are days where I'm quite tired and my quads feel like lead however, if I was all about my feelings then nothing would get done.

 

I do believe a lot of people in life allow their feelings to take over their actions, for example, you watch a super motivational video the night before you are going to do a crazy hard workout at 6am the next morning. So you're feeling super motivated and go to bed setting your alarm for 5.20am for your 6am workout. 6am comes beep beep beep beep… "what the fuck!" You're thinking. "Aw man, I only got like 5 hours sleep then I have work, then I've got to go shopping afterwards and then do the washing." The lift is fucking endless, yeah the list of excuses! Where's your motivation now? Motivation is a feeling… feelings are fleeting they move in and move out of the body and you really need to learn how to control your emotional response to your feelings because they're not always right.

 

If we were all about our feelings there would be no planes in the air, spaceships going to space, Apple, Nike, Olympic champions, Arnold Schwarzenegger, Michael Phelps because there are days when you feel like shit, body is aching and your mind is wanting to tap out… you have more of those days than feeling great. Sorry to burst your idealistic perfect consumerism mindset but that's life!!

 

Average people do great things, the same bricks that are used to build a shit house are the same used to build a mansion. The same materials used to build a Vauxhall corsa is the same materials to build a Ferrari… the difference is what you do with the materials you have!! The point is average people and materials can become masterpieces… and yes that means you too!!! I'm not giving you an "out" like you do and what I mean is when you say "Aw his/her genetics are just too superior to mines." "Aw he/she looks like a runner." "Yeah but he/she started younger than me." Do you think Anthony Joshua at 18 years old had that same feeling that other kids started fighting at eight years old?

 

You think Roger Federer was overwhelmed by Rafa Nadal's superior physique or did he focus on himself and play the best tennis he could?

I'm not letting you off the hook and neither should you. I hold myself accountable for every training session and every result. I also hold myself accountable to my personal training business and go all out for my clients to make sure they are crushing it. I try to educate them on these principles also hence the amount of great results I've had from my clients.

 

Any way I got off topic, but I felt it was very beneficial to take that detour.

 

This week I've put in 103 miles this week and it consisted of –

Monday – am 7.5miles and pm 4.5 miles

Tuesday – am 7x1200m and PM 4 miles

Wednesday – am 7.5 miles and PM 4.5 miles

Thursday – am 12.5 miles

Friday – am 3 miles tempo hills 3 miles tempo and PM 4 miles

Saturday – am 8 miles and PM 5 miles

Total of 103 miles with warm ups and cool down session days and 2 gym sessions also.

 

So you can see that there may have been some days where I didn't quite feel like running but keeping my goals at the forefront of my mind allowed me to stay focused on why I was doing what I was doing. That helped me suppress my demons and fatigue to keep chasing my goals.

I hope you enjoyed my blog post, I will post week 4 soon. Stay posted by signing up to the subscription list and you'll be notified when I release my next blog.

 

To follow my marathon journey on social media follow me on Instagram – @sean.fontana to stay tuned on daily training posts and updates of how the altitude camp is going.